Road Haulage Insurance Ireland
Protection for companies that transport goods.
Trust our experienced team to help your business put the right cover in place, with a claims process that will ensure limited disruption in the event of a claim.
Over 100 years' experience.
10 dedicated team members.

Over 1,000 Irish customers served.
Road Haulage Insurance Ireland
If your business involves transporting goods you will require Road Haulage Insurance or Courier Insurance.
This type of cover is available both within Ireland and for continental haulage and can include damage and injury to third parties, damage to own vehicles and loss or damage of goods.
When it comes to safeguarding your business, getting the right insurance policy in place is paramount, but it's also critically important to have a robust claims proposition to ensure you can limit disruption in the event of a claim.
We can provide you with a comprehensive policy that protects your business and our experienced team are always on hand to ensure that you get the best service available.
So get in touch today and let us take care of the rest. Simply fill out our contact form, email us at sales@ermfinancialservices.ie or call us now on  01 845 4361.
There are a wide variety of options to consider when taking out Road Haulage Insurance so make sure to speak to the professionals when choosing your cover.
Tailored and bespoke haulage solutions to match your needs.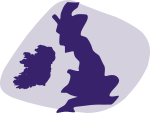 Cover available for Ireland, UK and continental operations.
Rebates available for risk management.
Ability to extend cover for airside risks.
Road Haulage Insurance
Get the right cover for your business risk.
There is a multitude of road haulage covers available and it is important the right policies are put in place for your specific business risk.
Our experienced advisors will work with you to understand your business and guide you through the process of choosing the most appropriate insurance products. We have developed strong relationships with several specialist insurers enabling us to tailor the most appropriate cover package for your needs, including
Third Party Liability
Covers damage or injury to a third party.
Goods in Transit
Covers your customers' goods in transit.
Warehousing and Storage
Cover for goods while in warehousing or storage.
Hauliers Liability
Cover for any injury to employees or members of the public.
Overseas Cover
Cover to extend your haulage insurance overseas.
Windscreen Cover
Cover for the repair or replacement of damaged windscreens.
Motor Fleet Insurance
Competitive cover for your entire motor fleet, available from just two vehicles and up.
Cover for Hazardous Goods
Cover for haulage contractors carrying a wide range of hazardous materials.
Directors' and Officers' Cover
Cover for both employees and directors in the event of allegations of wrongful acts.
Don't worry, we'll help identify the policies you need based on your specific operations.
Get Started
Speak to an experienced insurance broker

today about safeguarding your business.