ERM Financial Services
We are here for you, when you need us the most.
Providing insurance expertise, advice and competitive quotes that Irish businesses can rely on, since 1993.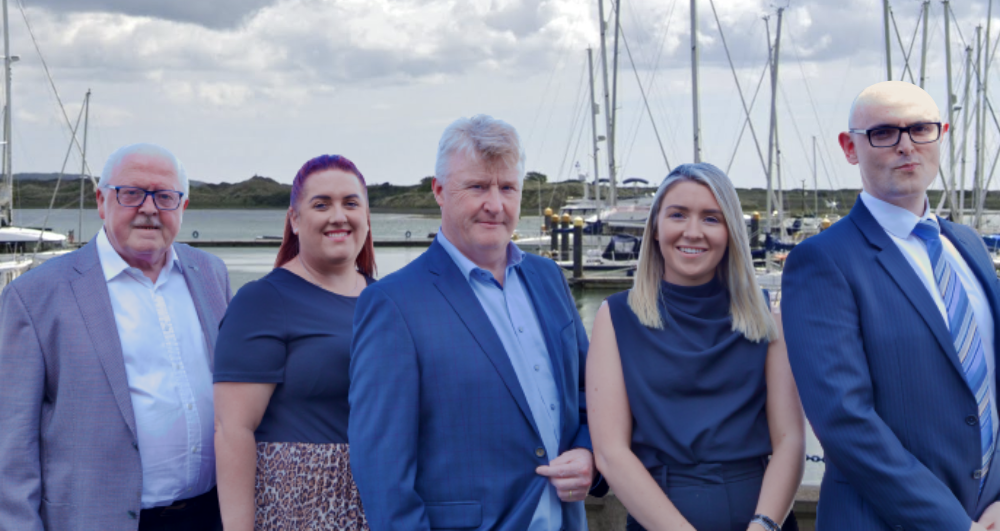 The most suitable insurance products, at the most competitive rates.
ERM Financial Services is a commercial insurance brokerage based in Malahide, Dublin. Since 1993, we have been focused on providing the best insurance products to Irish businesses.
As a company, we want to change the way that commercial insurance is provided in Ireland.
We believe in building long term relationships with our customers in order to truly understand their business needs and deliver the highest standards of knowledgeability and professionalism for their benefit.
This approach is what allows us to provide the most suitable insurance products at the most competitive rates – bundled and tailored to align with your business needs.
We are on hand when you need us the most. Our tight knit team of experienced brokers are trusted by Irish businesses across all commercial sectors including construction, property, motor trade, food & drink, restaurant & hospitality, renewable energy and many more.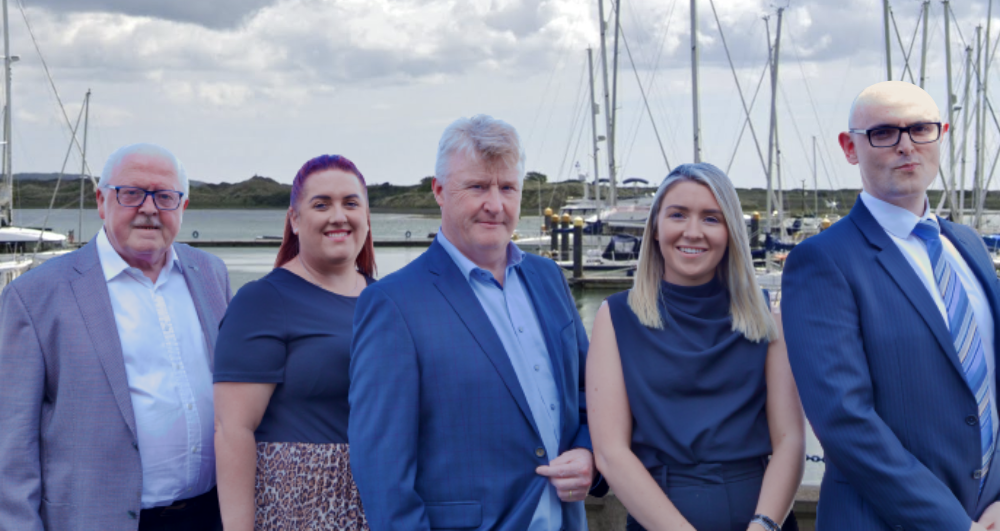 Company Ethos
A team ethos centred on expertise and building relationships.
We believe that the best service providers are those who constantly strive for improvement. We have a deep respect for the values of honesty, integrity and professionalism which is why we operate with these values at heart in everything that we do.
We are committed to providing the highest standards of a professional insurance brokerage, with an emphasis on knowledgeability and advice. We build long term relationships with all of our clients, acting with fairness, transparency and the utmost integrity in all of our operations.
Don't worry, we'll help identify the policies you need based on your specific situation.
Declan McDonnell
Managing Director
Declan is our managing director. He has over 20 years experience in the insurance industry where he has built up strong relationships with clients and insurers to ensure that he brings the best to the table when looking after your insurance. As managing director of the general insurance business he also plays a pivotal role in the businesses day to day operations and growth.
Eamonn Griffin
Managing Director
Eamonn has developed schemes including Life, Serious Illness and Motor Insurance schemes for persons with diabetes and a Professional Indemnity Insurance scheme for members of the Irish Tax Institute.
Roy McKee
Director
Roy is our Director and is a valued member of our team. His role is to manage and service our existing commercial insurance clients as well as playing a key role in the operation of the business. He has many years of industry experience and is an invaluable asset to the team.
Grainne Whelan
Senior Account Executive
Grainne is a senior account executive and has worked with ERM for over 20 years. She is a devoted and valued member of the team. Her role is to service our existing client book with whom she has built up an excellent relationship with over the years.
Shannon Rowley
Business Development Executive
Shannon is our business development sales executive. Her role is to ensure clients get the best quote at the best available pricing. Her in-depth knowledge of what her customers' needs are allows her to exceed customer expectations and provide excellent service. She is passionate about developing and maintaining strong relationships with her customers.
Ruth Lambert
Life & Pensions Account Executive
Ruth is our new Life and Pensions Account Executive who has worked in the industry for over 6 years. She is looking forward to getting to know our existing life and pension clients here at ERM to assist them with any changes or queries they may have on their policies.
Linda McGrenery
Senior Account Executive
Linda has been a Commercial Broker with ERM Financial Services since September 2022. Linda has worked in the Industry over 30 Years previously with many of Ireland's Largest Brokers including Global Brokers. She brings extensive Industry knowledge and market expertise which enables her to assist and advise Clients in all aspects of Commercial Insurance simply and efficiently.
Khusbu Raza
Account Administrator
Khusbu is our new Account administrator who started with ERM in August 2022. Khusbu has worked in finance for over three years in the insurance industry and before this she has worked in various other financial servicing roles. Khusbu is devoted and valued member of the team and Khusbu is here to assist the brokerage team as well as clients and insurers with their accounts or financing queries. She looks forward to growing her career with ERM and is working towards her goal as a professional accountant.
Elaine Byrne QFA FLIA RPA
Operations Manager of Life and Pensions
Elaine joined ERM Financial Services in 2023 as Operations Manager of Life and Pensions.
Elaine brings with her over 30 years' experience in the Financial Services Industry. Over the past 30 years Elaine has worked in all areas of financial services including underwriting, pension planning, self-directed pensions, retirement planning, savings and investments, including property investment. She has many years' experience managing group pensions and group risk for employers. She also specialises in advising clients on protecting their assets and wealth management.
Elaine is passionate about each and every one of her clients and she prides herself on giving them the best advice suited to their particular needs. In addition to advising clients' Elaine will also be responsible for the day to day management of the life and pensions division at ERM.
Ben Mather
Apprentice Insurance Practitioner
Ben started working at ERM Financial Services in September 2022 as our Apprentice Insurance Broker. The Insurance Practitioner Apprenticeship is Ireland's first degree apprenticeship programme designed to allow anyone aged 18+ who meet the entry requirements to obtain their degree in insurance while also gaining valuable experience working in the industry. Ben's day to day role involves assisting the senior team across the personal and commercial lines products and one day per week attends IT Sligo to complete his degree. Outside of work Ben enjoys playing sports and plays hurling for Ashbourne and Meath.
Why choose ERM Financial Services for Your commercial insurance?
Service, expertise, advice and competitive quotes that you can rely on, since 1993.
Almost 30 Years In Business
Tailored Insurance Products
Competitively Priced
Dedicated Account Manager
Over 100 Years Experience
Excellent Customer Service
Get Started
Speak to an experienced insurance broker

today about safeguarding your business.